As the seasons changes and the weather gets colder, our skin can become dry and dull. While your skin may need a little extra help, your skin type hasn't changed, so we don't recommend a complete skincare overhaul, just a few small tweaks to keep your skin happy and healthy. The skin concerns often associated with winter are dry skin, redness, tightness, flaking and increases sensitivity.
Dry skin needs to be exfoliated gently
If you are dealing with dry, flaky skin in the winter, it can be tempting to use a scrub to get rid of all those dead skin cells. Unfortunately, harsh, abrasive scrubs can damage your skin, causing moisture loss and ironically even more dryness. Instead it's best to remove dead skin cells with an AHA exfoliant, just like our Glycolic Acid Foaming Cleanser. This gentle daily exfoliant that breakdown makeup, oil, and impurities. Daily use helps reduce minor discoloration and leave the skin radiant and smooth.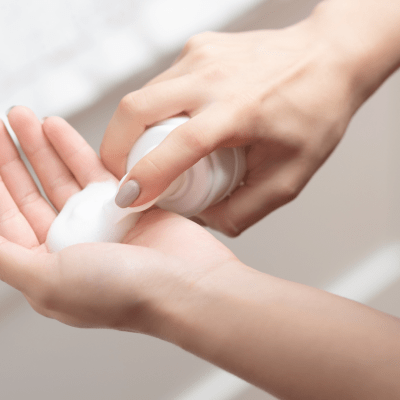 Calm and soothe red, sensitive skin.
Low temperatures and harsh winds can cause skin to become more sensitive, irritated or red. Pamper your skin with calming ingredients to relieve redness and soothe skin. Look out for products containing Hyaluronic Acid, Vitamin B or Marine Extracts.
For red, inflamed skin, we recommend our Vitamin B5 Gel – A fast absorbing silky serum to boost hydration and radiance. This oil free gel restores balance and moisture, leaving the skin feeling soft and intensely hydrated while helping to reduce inflammation and calm redness.
For sensitive, irritated skin, we recommend our Phyto Botanical Gel, this serum is enriched with Botanical Extracts along with Hyaluronic Acid to significantly calm, soothe and balance stressed skin.
Apply these serums to damp skin to increase penetration and provide even more moisture.
Wear SPF – EVERYDAY
While there's definitely less UVB rays around, UVA levels are still high. These rays can cause fine lines, wrinkles, and general ageing of the skin. UVA can also penetrate glass, which is why it's so incredibly important to wear SPF every single day, even when indoors. The REFORM Skincare SPF 30 is best suited to oily, blemish prone skin, as it will not clog pores while our SPF 50 is best suited to dry, mature skin.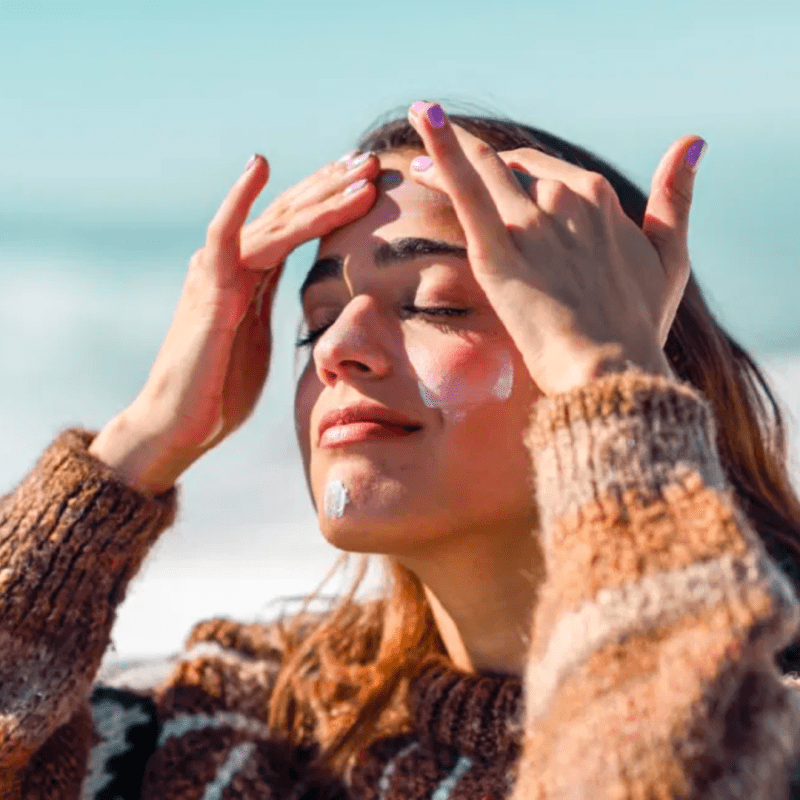 And finally, Vitamin C…
To maintain your summer glow into the colder months, vitamin C will help to brighten and boost skin, stimulating collagen production so skin can better retain moisture, and helping to protect it from external aggressors. What's more it will also help skin to repair any potential long-term damage. During the summer months, our skin is exposed to a higher concentration of harmful UV rays which can result in photo damage and premature aging of the skin. The use of vitamin C will help to correct and reverse the damage and assist with maintaining an even skin tone and texture and enhancing the skin's natural glow. 
At REFORM Skincare we have two options for Vitamin C goodness, firstly our Vitamin C 20% which is best suited to oily skin. If you skin is on the dry side, our Hyal Vitamin C + E serum is more suitable as this product also contains Hyaluronic Acid, to provide the skin with extra hydration.