DISCOUNTED SUBSCRIPTION SERVICE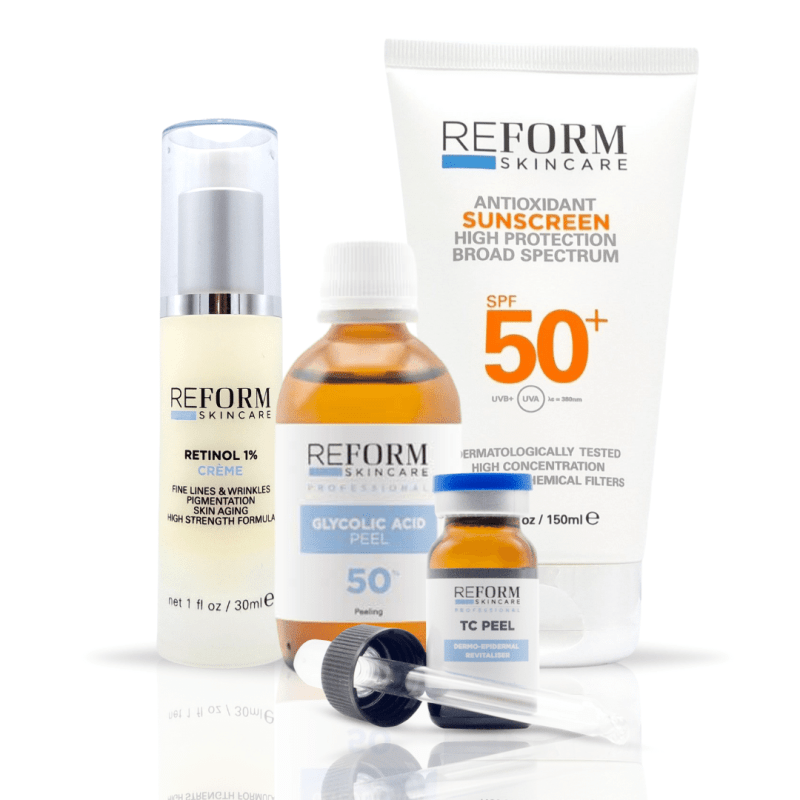 BALANCING THE CODES OF PREMIUM SKINCARE WITH THE PRECISION OF MEDICAL SCIENCE…
BALANCING THE CODES OF PREMIUM SKINCARE WITH THE PRECISION OF MEDICAL SCIENCE…
REFORM Skincare products are designed based on clinical research and studies that were conducted to document antioxidant and active ingredient efficacy. Our formulations contain powerful active ingredients in their most potent form to help make a positive difference to the appearance of your skin. With continued use, your skin will retail vital ingredients essential for a healthier, clearer and more radiant complexion.
shop INDIVIDUAL PRODUCTS…
I rarely write reviews, but the Vitamin B5 Gel is an excellent product. It instantly gave my skin a hydrate feeling, was very calming and gentle on my skin
I have been struggling to find a good SPF as I have found most of them to be too oily but your SPF 30 is nice and light on my skin. I really like it…
The Glycolic Wash is my absolute favourite. I use it every morning and at night time and it makes by skin feel so clean and fresh. I have recommended it to all my family and friends.