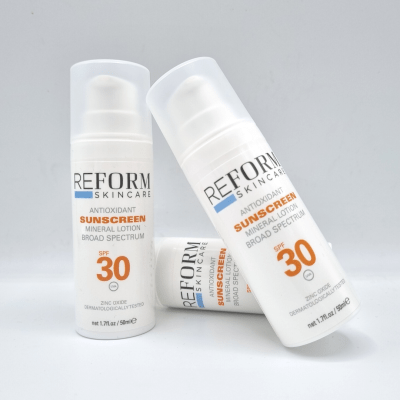 A NATURAL SOLUTION FOR SUN CARE
Our reformulated SPF 30 offers a non greasy, non whitening, easily spreadable, broad spectrum sunscreen with physical filters only(Zinc Oxide). This product is enriched with panthenol and vitamin E, giving it moisturising and antioxidant properties. This mineralised sunscreen is best suited for sensitive and oily skin types as it contains no chemicals and will not clog pores.
CHEMICAL SUNSCREEN VS PHYSICAL SUNSCREEN
Chemical sunscreens penetrate into the skin and absorb UV rays, converting them into heat and releasing them from the body. Physical sunscreen creates a barrier and reflects UV rays before they hit the skin. While both types of sunscreens offer protection from harmful UV rays, physical sunscreens are comfortable for all skin types and offer immediate protection.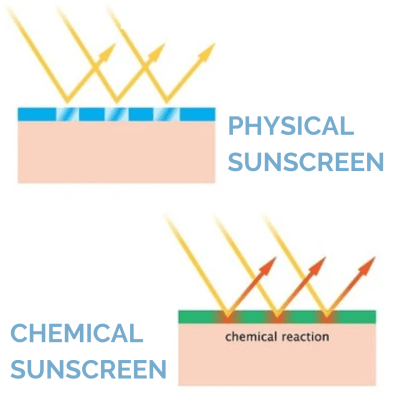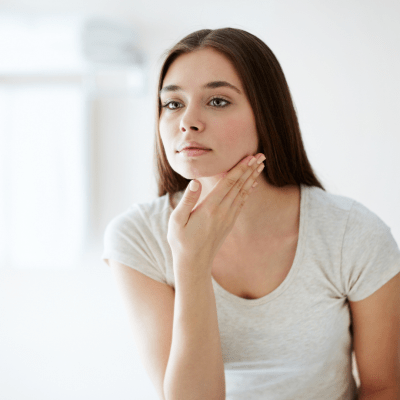 BENEFITS OF DAILY SUNSCREEN USE
While sunscreen protects against sunburns and skin cancer, there is another benefit, It helps reduce signs of skin aging. According to studies, people who use broad-spectrum sunscreen on a daily basis experience 24% less skin ageing than those who use sunscreen only intermittently. The sun is the number one cause of ageing skin.
This sunscreen is available in a handy pump bottle for only €24 with worldwide delivery.
You can shop this sunscreen here