Moisturisers have long been a part of skin care routines. Cleopatra is believed to have bathed in goat milk for its moisturising qualities. Whilst we're not quite soaking in milk these days, we're still finding ways to care for our skin and give it the moisture it needs. In this blog we'll try to unpack why we need moisturiser, how to look for the right ingredients and how to apply it correctly.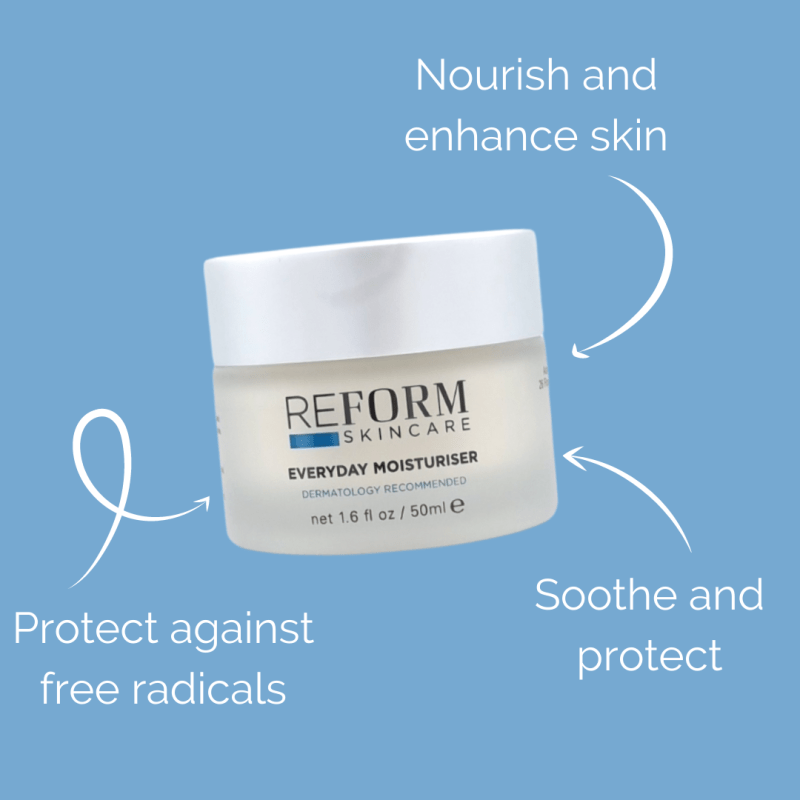 Why use moisturisers?
Help your skin to stay young: The cells on you face, ears, neck, and chest replace themselves more often than any other area on your skin. This loss of skin cells leaves these areas vulnerable to the dryness and the elements. Moisturising aids in providing your sensitive areas of skin with the boost it needs to repair itself and stay healthy.
Reduce problematic skin: Problematic skin requires regulation. Moisturisers are useful because they help to normalise oil production, leaving skin less oily and more balanced.
Fight the signs of ageing: Pigmentation is one of the signs of ageing. Vitamin A in moisturisers normalises the activity of tyrosinase, which is an enzyme that plays a vital role in the production of melanin.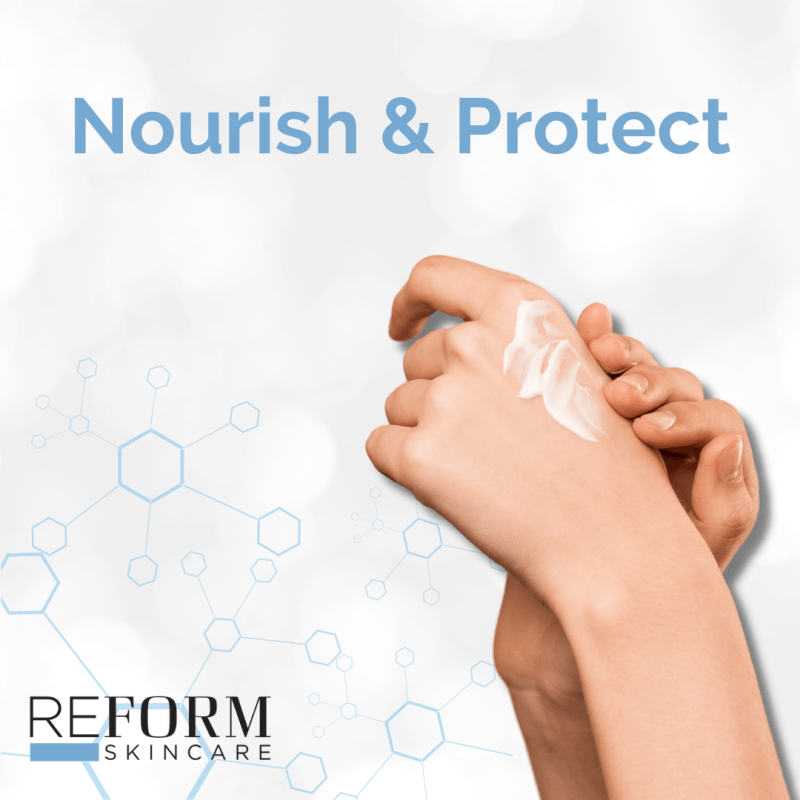 What should I look out for in a moisturiser?
A vitamin a day goes a long way towards a good skin day! It's important to choose products that actually have an impact on your skin. This means that not only should your moisturiser have active ingredients, but it should also be packed with vitamins designed to help your skin. The REFORM Everyday Moisturiser is designed to nourish and enhance dehydrated skin. It also helps protect against free radicals and environmental damage. This moisturiser is formulated with vitamins A and E. Let's explore what these vitamins actually do for your skin.
Vitamin A normalises how cells function. In simple terms, the vitamin aids in influencing cells to behave in a younger, healthier way. This results in skin looking youthful and more radiant. The vitamin also assists in the promotion of healthy collagen and elastin formation by stimulating fibroblasts. Vitamin A works to speed up healing, thereby preventing breakouts and supporting the skin's immune system.
Vitamin E is a fat-soluble, essential nutrient with anti-inflammatory properties. Vitamin E is also powerful antioxidant that may be effective at reducing UV damage in skin. Topically applied vitamin E may help nourish and protect your skin from damage caused by free radicals. Vitamin E easily absorbs into skin. Topical use via creams or other products may increase the amount of vitamin E stored within the sebaceous glands. Our SPF 30 sun-cream also contains vitamin E.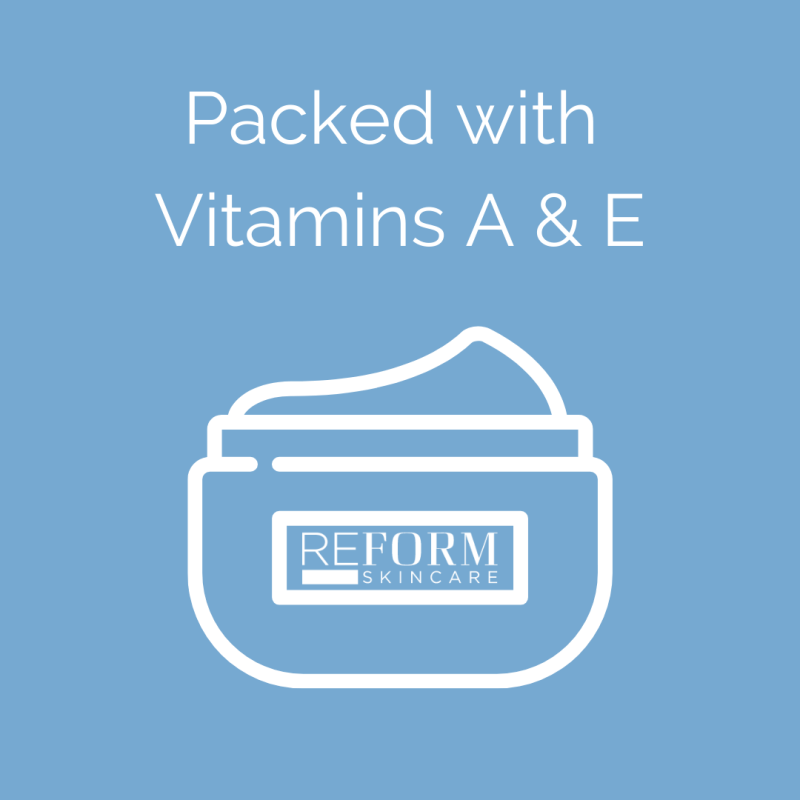 How do I apply my moisturiser?
Moisturisers should be applied to clean skin. We're big fans of double cleansing here at REFORM. Double cleansing aims to clean your skin as thoroughly as possible. Check out our Glycolic Acid and Salicylic Acid Foaming cleansers. It's important to apply moisturiser to skin that has been lightly exfoliated to remove dead skin cells. This can be achieved using a washcloth or cotton pad. Removing dead skin cells will allow for a deeper penetration of your moisturiser. The REFORM Everyday Moisturiser can be applied liberally to the face, neck and décolleté. It can be used on other areas of the skin that are dehydrated such as elbows and hands. Use your fingertips to lightly rub it in using circular motions until all the moisturiser is absorbed.